'Practice for Freedom' with one of our beautiful Be Free Yoga Ambassadors around the world and help raise much needed funds to combat human trafficking and sex slavery.
AUSTRALIA
Naomi Young-Pickrell (Gold Coast)


I believe consciousness is key for ending slavery, which is why I have made it my mission to awaken mankind, one yoga class at a time.  BE FREE YOGA is the birth child of my love for yoga and drive to end human trafficking. It is my hope that the yogis of the world will unite to tackle this epic social injustice and end slavery once and for all. Please join me in the movement to end human trafficking and 'practice for freedom' – I don't care how old you are, or how flexible and strong you are…my classes are about being present through movement and breath. Come open your heart, inspire your spirit and 'be free' with me!
My teacher ~ Mark Togni
Practice for Freedom with Naomi: 
Tally Yoga Studio:
Fridays at 6.30am – 7.30am
Casual $15 | 10 pass $100
(Home studio, Tobin Way, Tallebudgera Qld – for location contact Naomi on 0410 554 992)
DONATE HERE

Anisa Poonja (Gold Coast)


Anisa Poonja is the founder of Sprout Yoga & Nutrition and manager of BSKT Yoga in Mermaid Beach, Australia. Anisa is a caring, loving, energetic yet earthy individual who loves connecting with people and whose life's passion is yoga, nutrition and nursing. Through Sprout Yoga & Nutrition, Anisa focuses on providing the right guidance, support and tools to help individuals reach optimal health by integrating yoga therapy and nutrition together. She approaches health in a wholesome, sound and unique manner for each of her clients.
Anisa completed the 200 Hour Yoga Teacher Training Course in the Himalayas at Vijay's Universal Yoga (recognized by Yoga Alliance). The practice of yoga has become an integral part of Anisa's life both on and off the mat and continues to grow in her personal yoga practice under her principle Yoga Teacher, Mark Togni, a Buddhist Zen Monk and Ashtanga Yoga Master.
Practice for Freedom with Anisa: TBA
DONATE HERE
Alicia Ryan (Gold Coast)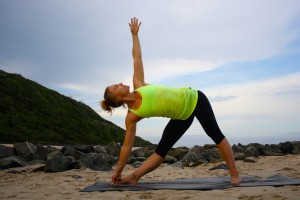 I'm a yoga teacher, mother and founder of Happy Fit  – a studio with a holistic approach to living a balanced, healthy life, as well as promoting wellness & peace to all through yoga, fitness & nutrition. I feel so blessed that I can live my vocation and I love that my work fits in so easily with my lifestyle, the two are one and the same.
When I was 16, along with my very inflexible very patient Dad, I attended my first ever yoga class and while I wasn't totally hooked from that first class I kept coming back to it over the next 8 years. Over time yoga drew me in and changed my life. I now have a daily Ashtanga practice and my teacher is Mark Togni, Gold Coast Yoga Center. I am dedicated to this practice for life, to enhance my life and hopefully all those who cross my path. My study will never end and my teaching is influenced by whatever is going on in my practice, the many amazing teachers I am lucky enough to study under and my beautiful yogis whose energy and dedication inspire me.
I am slightly obsessed with studying food and learning about living a healthy life, as close to nature as possible. I live with my husband and beautiful daughter, Lotus, in gorgeous Miami where I enjoy my work, my play, and everything in between.
Practice for Freedom for Kids with Alicia: Happy Fit Studio | TBA
(5 Lesley Avenue, Miami Qld)
DONATE HERE
Amy Farrow (Gold Coast)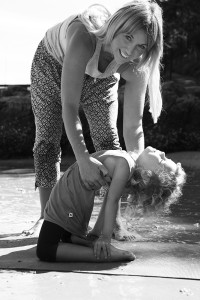 Amy is the founder of Bright Side Living on the Gold Coast, offering yoga for big and little yogis alike, as well as Reiki, life coaching and personal styling. Through her own practice, since her teens, she has learnt a happier, healthier way of living and being. From this, she was driven to introduce a lifelong yoga practice as soon as possible to as many kids as possible.
"I love seeing our little yogi's adapt the ancient principles of yoga into their modern day lives. The simple acts of saying each class what makes them happy, and a positive affirmation has a great impact on how they view themselves and their immediate world."
Practice for Freedom with Amy: TBA
DONATE HERE
Irina Morrison (Brisbane)
Irina
is a certified Yoga Teacher and founder of I.M. Yoga. She runs five weekly classes at the Blue Cloud Yoga and Meditation Studio in Springwood, Brisbane. She teaches Hatha Yoga in accordance with her belief that one's well-being is not just a healthy diet and staying fit, it's also maintaining a healthy connection between mind, body and spirit. By increasing the strength of your body, you increase the strength of your mind too, Hatha Yoga is a practice of strengthening and purifying your body and mind. Peaceful mind, open heart and working to your own capability is the definition of her classes. She travelled the world, moved countries and believes Yoga can bring people together and awaken the sense of oneness.
Stephanie Johnson (Sydney)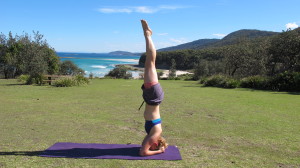 Steph is a Sydney based yoga teacher with a passion for social justice. She uses her passion for yoga to teach community based yoga classes. By day, Steph is a primary school teacher, where she teaches yoga for children and incorporated yoga and meditation into every day teaching. Through yoga and increased body/mind connections, she believes that we can create positive and lasting changes in people from which all of society can benefit.
Steph is also the founder of That Yoga Feeling – www.thatyogafeeling.com
Practice for Freedom with Steph: TBA
Cambodia
Vannac has been the Director of Krama Yoga since 2010, when he assisted Isabelle Skaburskis in establishing Krama Yoga as an NGO and registering it with the Ministry of the Interior in Cambodia. Vannac has played a key role in establishing Krama Yoga's work with other NGOs around Phnom Penh to provide Yoga classes to children and teenagers living in orphan centers, slums and the poorer communities in the city. Vannac shares Krama Yoga's vision of spreading Yoga throughout Cambodia.
Vannac comes from Kompong Cham province where he grew up on a farm with his parents, 2 sisters and 4 brothers. Coming from a very poor family he had to work hard for his education. At times there was no teacher and sometimes he had to study under a tree, as there was no building. He moved to Phnom Penh after high school hoping to work and study, but was unable to study, as he had to work very hard as a labourer, gardener, waiter, and massage therapist. Vannac discovered yoga when he was working as a massage therapist at a hotel where yoga classes were being held, and he became very interested in the practice of yoga.
n 2004 Vannac came to work for Isabelle Skaburskis at Nataraj Yoga Studio in an administration role. When Isabelle found out about his interest in yoga, she encouraged Vannac to take classes and assist her with her yoga classes. Vannac was drawn to yoga because of the happiness, health and fulfillment it brought to his life. Seeing his enthusiasm, Isabelle shared with him the philosophy of yoga. Over time she encouraged him to become a yoga teacher.
Vannac started his training under Isabelle Skaburskis and received his first RYT certification at Knoff Yoga in Australia in 2008. In 2009 he completed his Yoga Therapy certification, and has also completed theKundalini Yoga Level 1 teacher training. Currently he is studying business management at Build Bright University in Phnom Penh. Vannac has been assisting Krama Yoga NGO outreach classes since 2007 and has been teaching expatriate and Cambodian students at Nataraj Yoga Studio and Kundalini Yoga House for several years.
By leading Krama Yoga, Vannac has reconciled his life goals of leading his own organization and making a positive change in his society. While he sees that people in his country suffer from competitiveness and victimization, he believes that through yoga people can learn to find contentment, power and the capacity to bring peace to themselves. Without his involvement with Krama Yoga, Vannac believes he would not have had the opportunity to fulfill his education. He is now able to help his family and achieve his life ambitions.
In his yoga classes, Vannac combines alignment and flow, influenced by his primary teacher Nicky Knoff of Knoff Yoga, Australia.
En Dara (Phnom Penh)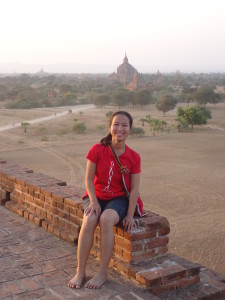 I have been teaching yoga for almost 7 years now and the positive results I have seen in my students and myself never stops to amaze me. I started to practice yoga early 2007, after I met Yogeswari who is the founder of Azahar foundation came to Ken Kleng Orphanage center. She gave some yoga classes to all the kids over there. I had joined the whole class with her but I did not know what yoga is and I could not communicate at all with her. I cannot speak any English accept (Hello, How are you) that all I knew. Even I could not understand what she said about yoga but I really like it so much with the movement and music. After that, I started to practice yoga and train to become yoga teacher with Isabelle Skaburski in Phnom Penh.
I  been joining dealing with some very stressful situations in my life. The stress caused me a lot of problem. I was overwhelmed, exhausted from lack of sleep, and felt disconnected.
Yoga helped me when I needed it the most. I cultivated a sense of inner peace and well-being during my practice that before long transfer to my daily life. It taught me to let go, to release tension and become more present. It changed my life so much so that before I knew it, I was teaching yoga. Today I am passionate about sharing with others how yoga has changed my life. I want to inspire, connect and empower others to make these positive changes so they too can live their life to the fullest.
My intention is to help Cambodian people become strong and peaceful through yoga. That way, I create the Cambodia home yoga where they feel about Cambodia and use yoga method to change their life as I got through it. I hope that all good energy will pass through one to another. And make the country become peaceful. Om shanti shanti  Shanti.
100% of profit from all classes is donated to the PROJECT FUTURES & Free To Shine