When you practice with us, you will not just be working towards freeing yourself, but also to freeing victims of trafficking and sex slavery – 100% of the profit from our classes is donated to the Free to Shine & Project Futures.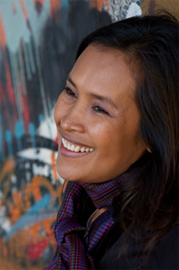 PROJECT FUTURES
PROJECT FUTURES is an Australian not for profit organisation dedicated to combating human trafficking and sexual exploitation by raising awareness and funds to support organisations who work directly with victims and survivors of human trafficking . Their biggest beneficiaries are Cambodian Children's Trust,  The Salvation Army anti trafficking unit/safe house and Childwise here in Australia, as well as  Maiti Nepal and AFESIP in Cambodia .
You don't have to be a budgeting extraordinaire to become a regular sponsor to their cause. Alternatively, if cash flow is better at some times than others, please feel free to visit their website and donate whenever you have the spare cash! This helps their organisation stay strong and create the best options for their networks to get involved and stay involved! Join our PROJECT FUTURES team fundraising page or DONATE HERE
Free To Shine
FREE TO SHINE is a humanitarian organisation founded in Australia that believe children should be in schools, not brothels.  So they identify girls at high risk of being targeted by traffickers, get her a uniform and a bike, fill a bag with books and pens, and visit her regularly to keep her in school and keep her safe. They empower with an education to prevent sex trafficking – working in collaboration with communities and local governments in Cambodia so that girls can reach their full potential and contribute to their community and the world.
Your donations help them enrol new girls. Each time Free To Shine has $300, their team goes out into rural Cambodia to identify another girl to enrol onto their program.
An initial assessment is done with the girl and her family, and their team begin gathering information from neighbours, the local village leader and the school director. They identify the girls most likely to be targeted by traffickers. A detailed application is submitted to their Leadership Team and upon enrolment onto their program each girl receives a uniform and a bike, a bag full of books and pens and off she goes to school.With your support they are well positioned to achieve their primary goal of 400 girls in school by December 31st 2014.
Donate via our Be Free Yoga fundraising page to enrol new girls with Free To Shine – DONATE HERE